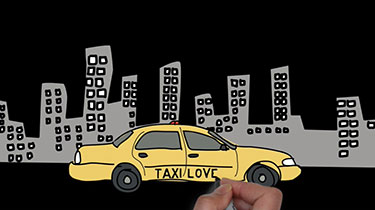 Jan 28, 2017
1. Because when the bus delays get you out of schedule you can always find a taxi with a phone call or online and it will be wherever you are within a few minutes to save you from the waiting and hassle
2. Because with a taxi you can get to the airport without stress and baggage carrying. Even better, Athens Taxi Quality offers the main routes from airport to Athens with a fixed price!
3. Because in summer when the temperatures in Athens get above 35 Celsius degrees you can call a taxi and in a few moments you can enjoy the air condition and the comfortable seats of our taxis!
4. Because Athens Taxi Quality offers taxi tours in Athens city center and in Sounio with stops to the most famous Attica beaches
5. If you are in the mood to talk, Athens taxi drivers always have a story to tell. If your destination is Athens airport El.Venizelos or if your journey is long enough you might enjoy a story about love and romance or funny incident that you'll remember for the months to come. Even in the worst case that the story is about politics you will have experienced the sense of original Mediterranean temperament.
6. Because Athens taxi drivers always have a saying about the current political situation in Greece and in the World in general! In a not so obvious way that is a reference to ancient Greece where the person that didn't talk about politics was considered to be an "idiot"!