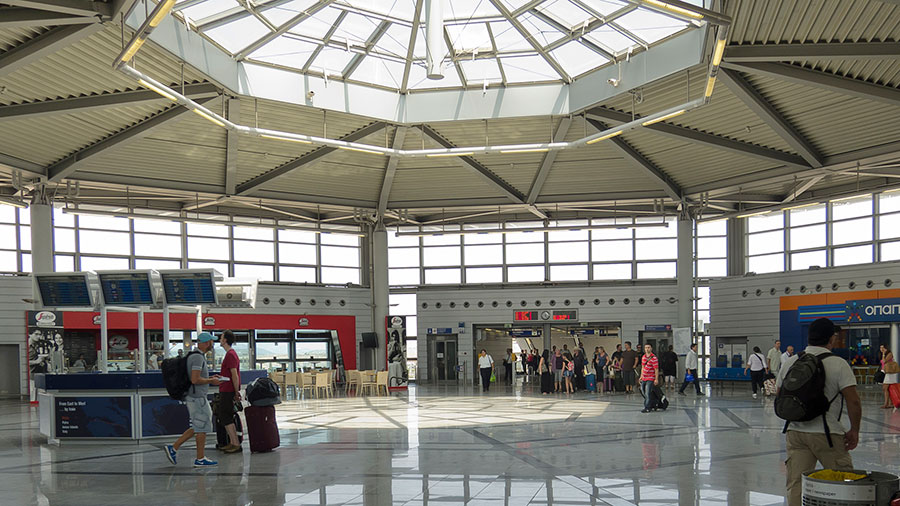 Dec 23, 2016
El.Venizelos is Athens' main airport and the biggest in Greece. It is relatively new and it is considered by many travelers as one of the best in Southern Europe.
Athens airport is very well organized and its layout is very simple to navigate. There is a huge variety of shops, restaurants and cafes. El.Venizelos is known as one of the cleanest airports with lots of natural light everywhere.
Although quite faraway from the city center, getting there and leaving the airport is easy. If you are using your own car you will always find a lot of parking space (both short and long term). If you're arriving at Athens there are various ways to leave the airport. Taxis are the most usual way of airport transfer but metro and buses are also available.
If you are arriving at Athens airport, upon entering the terminal you'll have to follow the signs to either Passport Control (for non-Schengen arrivals) or to baggage reclaim. Then after customs clearance you'll easily find the exit from the arrivals area and then from the airport. Be very careful that you have collected your luggage and all your belongings because once you get out of the baggage reclaim area you wont be able to get back in again.
Upon exit from the airport building you'll get to the taxi and bus queues. Depending on the day and time, the procedure of transferring from the airport to Athens center can be long and tiring. We always recommend that you pre-book your taxi transfer from the airport on order to avoid the hassle and enjoy the best possible service.