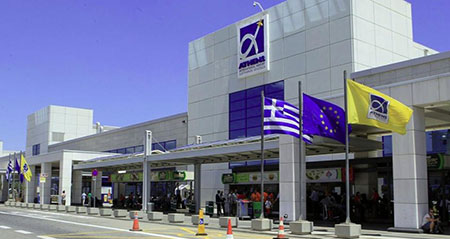 Dec 14, 2017
Airports across the country recorded robust passenger numbers in the January-November 2017 period welcoming a total 55.8 million travelers against 53.6 million last year.
According to data released on Tuesday, by the Civil Aviation Authority, a total of 55,830,580, passengers went through Greek airports in the 11-month period this year, up by 9.8 percent or 5,000,324 million passengers compared to the corresponding period in 2016, at 50,830,256 passengers.
The aviation authority notes that the 11-month figures are greater by 2,193,331 compared to 2016 12-month figures.
For the month of November, Athens, Thessaloniki, Heraklion, Rhodes and Chania airports handled the brunt of passenger traffic.
Specifically, in November, the country's airports handled 2,295,338 passengers, an 8.1 percent rise against the same month a year ago. The number of international arrivals in November increased by 11.9 percent, or 549,780 passengers compared to the corresponding month in 2016 at 491,490.
At Athens Taxi Quality we feel that we are part of the growing Greek tourism industry and we are very proud to offer our hospitality and taxi services to more visitors every year. If you are one of the people traveling to Athens Airport (El.Venizelos) this year, we'll be happy to welcome you to one of our taxis and handle your transfer to any part of Athens.
source: gtp.gr