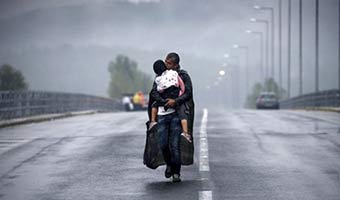 Jan 25, 2017
Pulitzer-prize winning Reuters photographer Yannis Behrakis presents the journey of refugees fleeing from war in their countries in search of a better life. Médecins Sans Frontières, responding at the frontline of the refugee crisis, gives a voice to Yannis Behrakis' photographs: the voice of the refugees and of their own staff. Unique, moving stories that bring to light the human dimension of the crisis and the indelible scars left by this journey.
«People On the Move: Yannis Behrakis - Médecins Sans Frontières»
«Art & Culture», Athens Airport Arrivals Area from 20/10/2016 to 28 /2/2017.
Blog Categories: